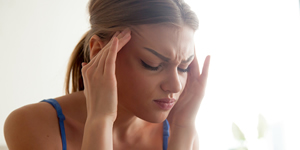 Dr. Michael Gelb is known as "the headache specialist in NYC". We are here to treat you quickly for your migraine headache, tensions headache, cluster headaches, and any and all types of chronic headaches related to medication, genetics, or other traumas or issues.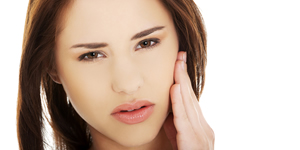 The Gelb Center is the preeminent destination in NYC for TMJ / TMD diagnosis, immediate pain relief, & treatment. Detecting this condition early and having it treated is important. The good news is that with the advancement in medicine early diagnosis and treatment can be carried out quickly and effectively.
The Gelb Center provides time-tested best in class treatments for all sleep disorders. Patients from around the world with sleep disorders, especially sleep apnea, seek out Dr. Michael Gelb's top-rated fast and effective treatments for their unique sleep disorder.
---
The Gelb Center
, headquartered in Midtown East NYC, with an additional center in White Plains, New York, is internationally recognized for our best in class treatments for TMJ, sleep apnea, sleep disorders (including sleep apnea) and chronic headache treatments. Our doctors, dentists, and pain management specialists are all board certified specialists.
Diplomate, American Board of Orofacial Pain
Clinical Professor, NYU College of Dentistry
Co-Founder, American Academy of Physiologic Medicine and Dentistry
American Dental Association

American Board of Orofacial Pain 
New York County Dental Society
American Academy of Orofacial Pain
American Academy of Craniofacial Pain
American Sleep Disorders Association
American Academy of Dental Sleep Medicine
American Academy of Facial Esthetics 
Co-Inventor of the Nocturnal Oral Airway Dilator for Sleep Apnea
Co-Inventor of the ACG™ Day & Night Oral Appliance System

Author: Gasp! Airway Health – The Hidden Path To Wellness
Certified: BaleDoneen Method®
The Gelb Center's
record speaks for itself. The best in class doctors have been widely recognized as leaders in their respective fields. The team includes best selling authors and speakers who have given seminars and speak internationally on TMJ, pain management, & sleep disorder topics on current techniques around the world.
The Gelb Center's
doctors have had their articles appear in virtually every recognized dental journal in the world.
Dr. Michael Gelb, DDS, MS has earned the prestigious award of Top Doc New York® multiple years in a row and is an NYC top rated, best in class doctor on Vitals, HealthGrades, MakeMeHeal, Google, RateMDs, and other doctor's services rating websites. Dr. Gelb has been featured as an authority in The New York Times, The Chicago Tribune, Fox News, Fox Business News, CBS, CNN, Women's Day, Elle, The Doctors, Huffington Post, ABC News, Marie Claire, and other national and international newspaper and networks.
The Gelb Center's recognized experts have seen and treated a broad spectrum of illnesses and trauma, as their field of study spans from TMJ disorders, to breathing related sleep disorders, with emphasis on how they relate to fatigue, focus, pain, and the effects all of these can have on a person's life. Our treatments combine a western medical background with eastern medical expertise.
The Gelb Center of New York offers integrated medical treatment including pain management. We can rejuvenate your sleep quality, eliminate your TMJ, headaches, and sleep issues and quickly improve your life by ridding you of pain.
TMJ Treatments: TMJ technically knows as "temporomandibular joint disorders" or "TMD" includes a wide range of disorders that often overlap. TMJ disorders include muscle problems that affect jaw and neck movement, pain in the head, neck, jaw, and jaw joint, and problems within the joint itself. An accurate TMJ diagnosis by the doctor is critical for successful treatment. The following TMJ treatments are available by our doctors and dentists:
BOTOX™ & Trigger-point Injections: With these treatments, the doctor injects BOTOX™ or a local anesthetic into tender facial muscles to relieve pain. Immediate pain relief results.
Topical Compounded Therapy / Pain Medication: The Gelb Center works with top medical grade pharmacies which specialize in compounding medications to help our patients with complicated neuropathic, TMJ, and myofascial pain.
Oral TMJ Appliances: The Gelb™,  Farrar™, and the Gelb NYU™ / MORA™ appliances are offered as well. All oral appliances are customized for your unique anatomy and physiology.
TMJ Sleep Appliances: Breathing related sleep disorders are often diagnosed in conjunction with TMJ disorders. Oral sleep appliances can be prescribed in these cases.
Physical Therapy: Manual therapy also known as "cranial therapy" for TMJ can be used in conjunction with myofascial release, mobilization, and deep muscle therapy. Postural correction, Feldenkrais, the Alexander technique, cold laser, ultrasound, stim, heat, and cold also may be used depending on your specific case and needs.
Chiropractic TMJ Treatments: Applied kinesiology and cranial therapy, ART, atlas orthodontist, and SOT TMJ treatments are available.
Sleep Disorder Treatments (including Sleep Apnea): The Gelb Center provides time-tested treatment of sleep disorders for our NYC and White Plains patients. We are considered to provide the gold standard in sleep disorder and sleep apnea treatments quickly and cost effectively. There are several treatment options for sleep disorders. Depending on your specific case, your sleep disorder treatments may include:
Continuous Positive Airway Pressure (CPAP) Machine: For those patients suffering from sleep apnea, a CPAP machine is often used as a treatment option even in hybrid therapy with an oral appliance.
Polysomnogram (PSG) or Sleep Study: Many patients come to The Gelb Center with a copy of their PSG and a diagnosis of sleep apnea to see custom treatment for their particular sleep disorder case.
Home Sleep Studies: The Gelb Center, home sleep studies are used to monitor the effectiveness of our various oral appliances and treatment modalities.
Oral Appliances: The Gelb Center has been using and developing oral appliances for sleep medicine for over 27 years. Oral appliances work by maintaining a forward position of the tongue and soft palate as well as widening the lateral pharyngeal walls.
Headache Treatments: Most patients arriving at The Gelb Center seeking relief from headaches have already seen several doctors, specialists, and other professionals, and have had a variety of tests, and tried multiple treatments with limited success.
We offer the most advanced headache treatments on the market including BOTOX therapy.
Please Note: The Gelb Center offers in person and virtual consultations (from anywhere in the world).
At The Gelb Center, our doctors evaluate each patient by their chief complaint and the history of that complaint. Listening to the headache diagnoses and treatments that have been recommended for your specific type of headache in the past, noting what helped and what was equivocal will help determine a diagnosis. By working with our team of physical therapists, chiropractors, dentists, myofunctional therapists, and orthodontists we can determine the source of your headache and cure you. We are successful in offering immediate pain relief treatments for:
Tension Headaches: Tension Headaches comprise 90% of all headaches.
Migraine Headaches: Most migraine patients are under the care of a neurologist or family doctor and have had a brain scan that is within normal limits. Some migraine suffers have incredible success with Botox injections and oral appliance therapy.
Orthodontic Treatments:
Dentofacial Orthodontics: The orthodontic guidance of facial growth and development for a more attractive appearance and employs special techniques aimed at realigning teeth and jaws.
Invisalign: We are one of the only orthodontic specialists in NYC successfully treating very complex cases for teeth straightening with Invisalign®, and based on our experience and skills, local and overseas orthodontists and dentists seek our Invisalign advice on best practices for treatment.
If you currently experience TMJ pain, chronic headaches, sleep disorders including sleep apnea, neck or facial pain, or are interested in our orthodontic services please feel contact the best in class, top rated specialist, Dr. Michael Gelb today.
The Gelb Center of NYC
635 Madison Avenue, 19th Floor
New York, NY 10022
P: (212) 752-1662
The Gelb Center of White Plains
244 Westchester Ave, Suite 312
White Plains, NY 10604
P: (914) 686-4528